Introduction
Gada means disease (Roga). So the literal meaning of the term AGADA is "disease free" (Arogya) Stage Of Life.
It is a branch of Ayurveda that deals with various endogenous and exogenous poisons, their toxic manifestations and their remedial measures. It comprises general information, signs-symptoms and treatment of various poi- sons of vegetable/animal and mineral sources like bites of snake, scorpion, insects, rats etc.
The subject is also concerned with the application of medical knowledge to aid the administration of justice in a court of law is helpful in investigation of death and any crime related to mankind.
It also deals with legal aspects of medical practice. It teaches medical ethics, duties of medical practitioner towards patients, his professional colleagues and towards the government.
Department
The department of Agad Tantra & Vidhi Vaidyak occupies about 1000 sq.ft. area which comprises a museum having ample number of models, charts and specimens of various poisons, their effects, treatment etc. Drugs used generally in management of poisoning are exhib- ited. A coloured atlas of almost all types of wounds have been prepared for academic purpose collection of good number of weapons of assult (models only in case of licensed weapons) help students to understand nature of possible injuries.
A full fledge working P.G. department.
Activities
Department has its own tutorial place. Lectures and Practicals are being regularly conducted in college premises. We visit MORTURY at Civil hospital Nasik for "Post Mortem Examination" training and visit to Regional Forensic Science Laboratory is regularly arranged to upgrade knowledge of the subject.
TEACHING STAFF
| | | | | |
| --- | --- | --- | --- | --- |
| SR. NO. | NAME OF STAFF | QUALIFICATIONS | DESIGNATION | F.T./P.T |
| 1 | Dr. Suryakant J Patil | M.D.( Ayu.) PhD | Associate Professor | F.T. |
| 2 | Dr. Alpesh Patel | M.D.( Ayu.) | Assistant Professor | F.T. |
SUPPORTIVE STAFF
| | | |
| --- | --- | --- |
| SR. NO. | NAME OF STAFF | DESIGNATION |
| 1 | Mrs. Kamalaben Sindhva | Attendant |
| 2 | Mr. Dahyabhai Sindhva | Museum Keeper |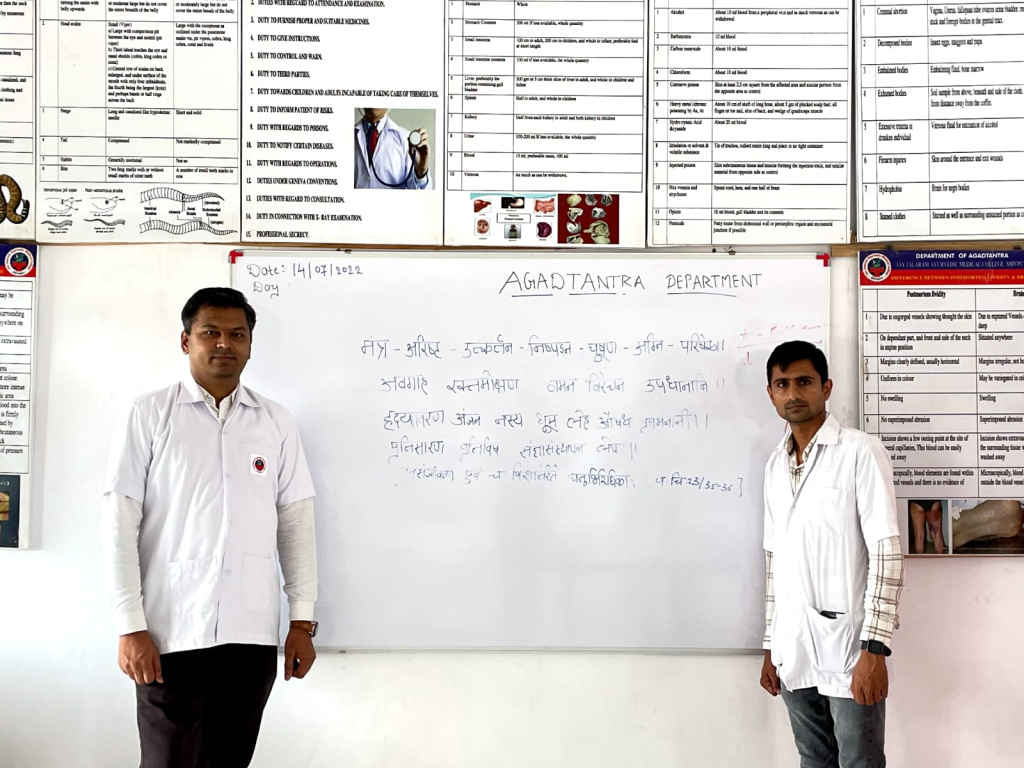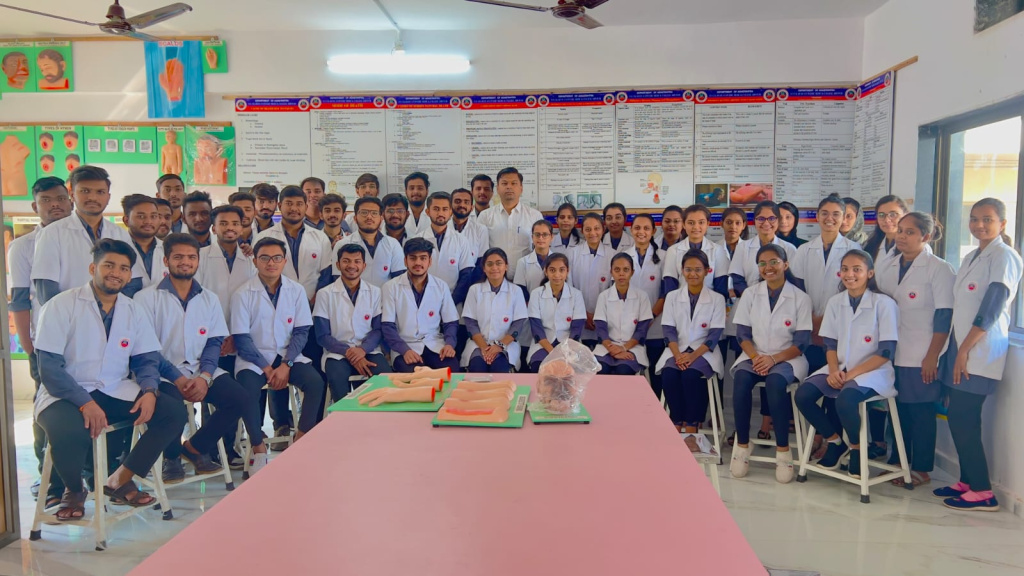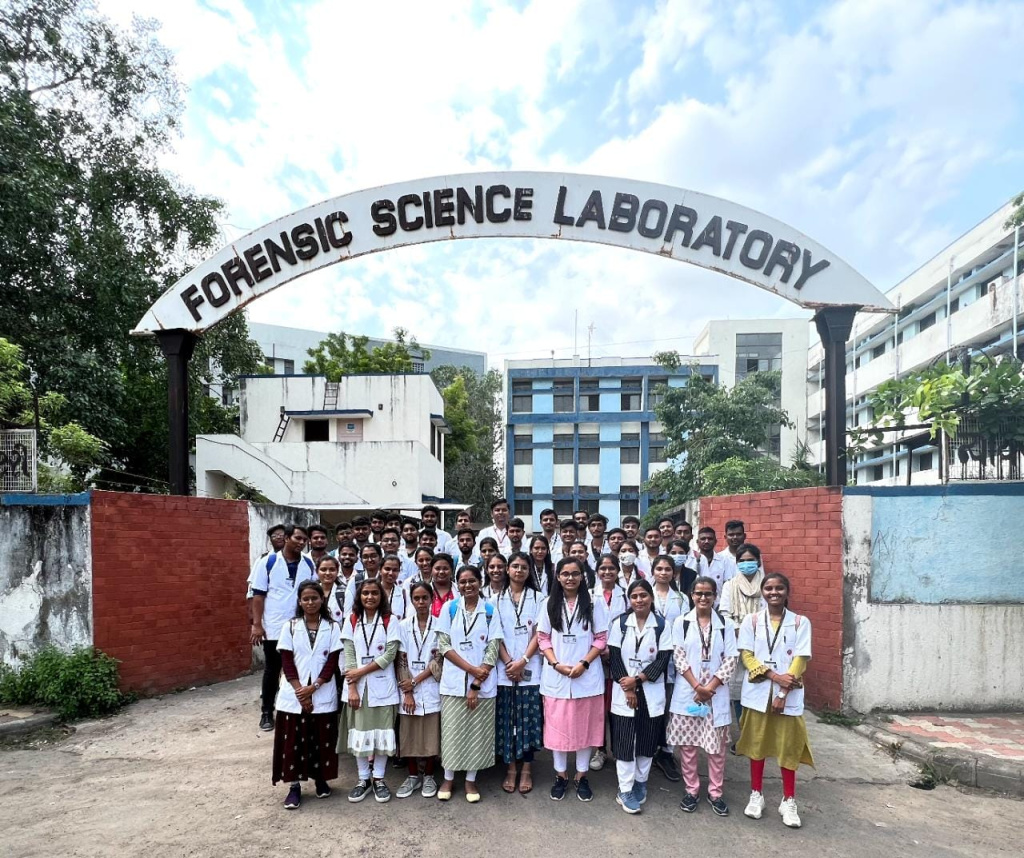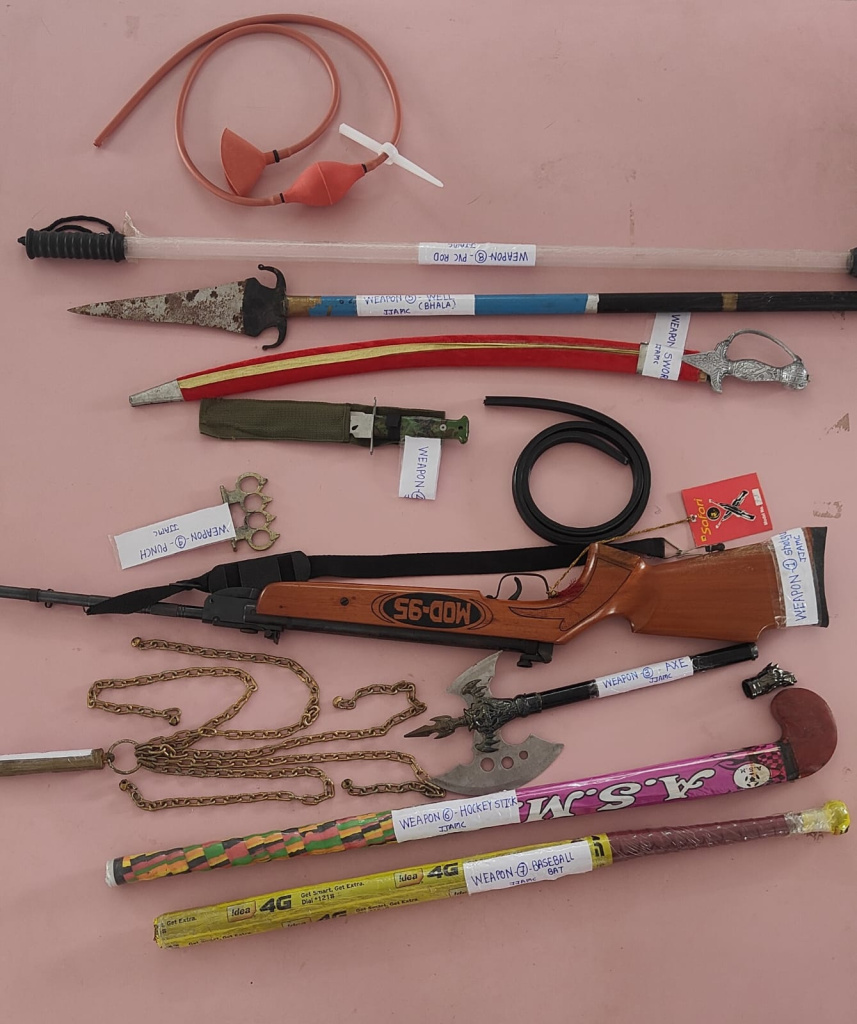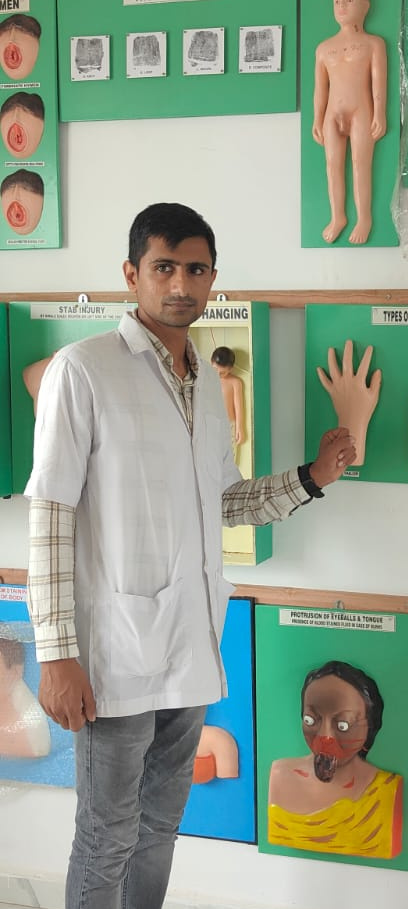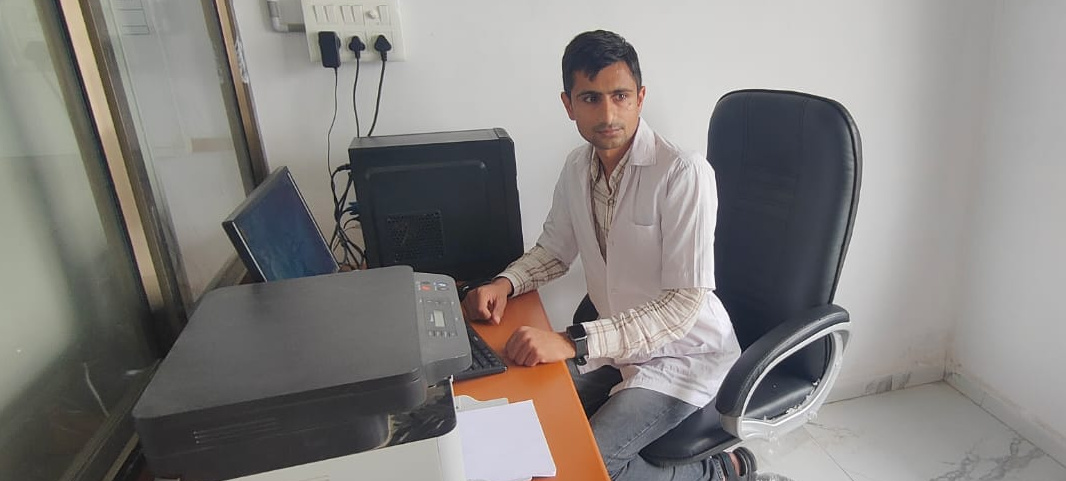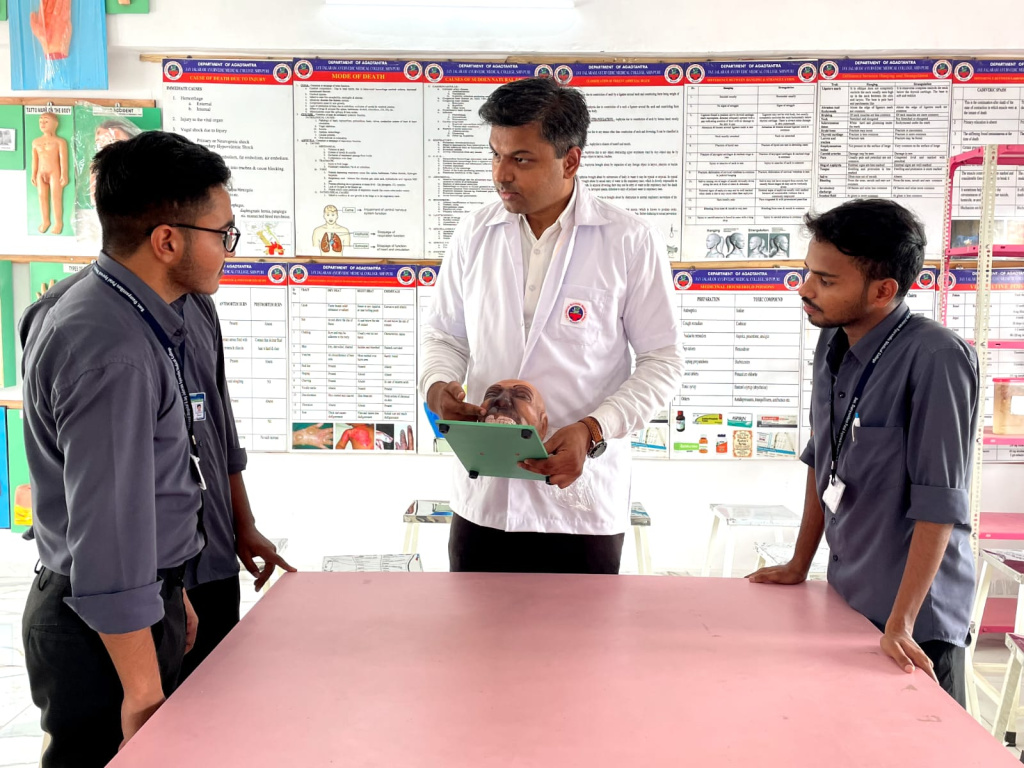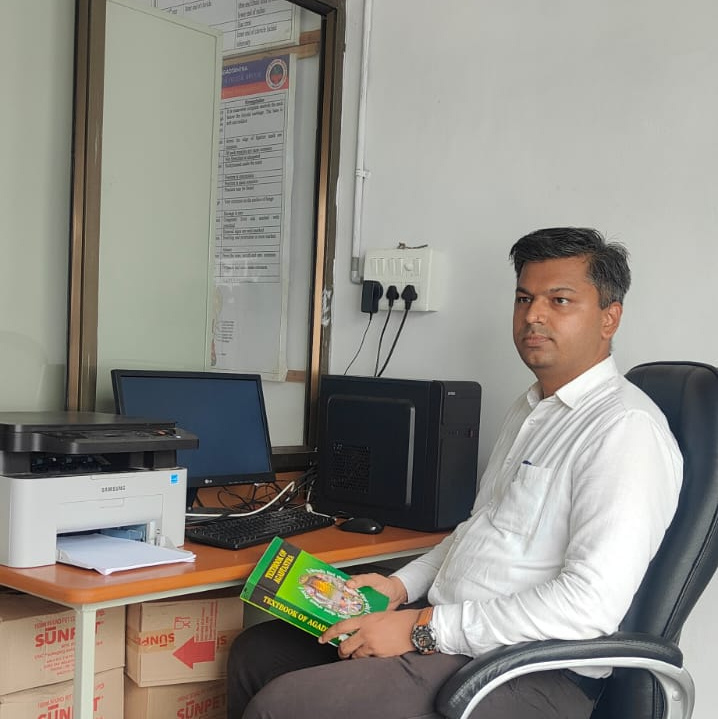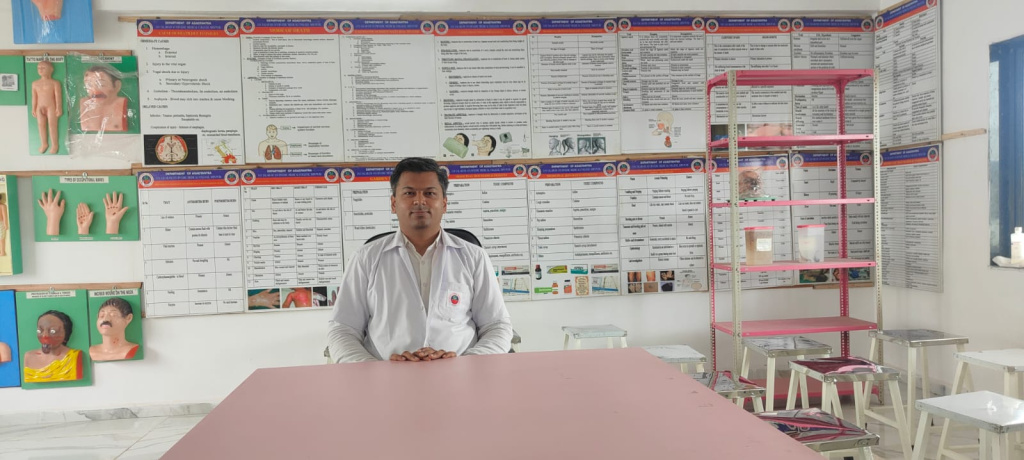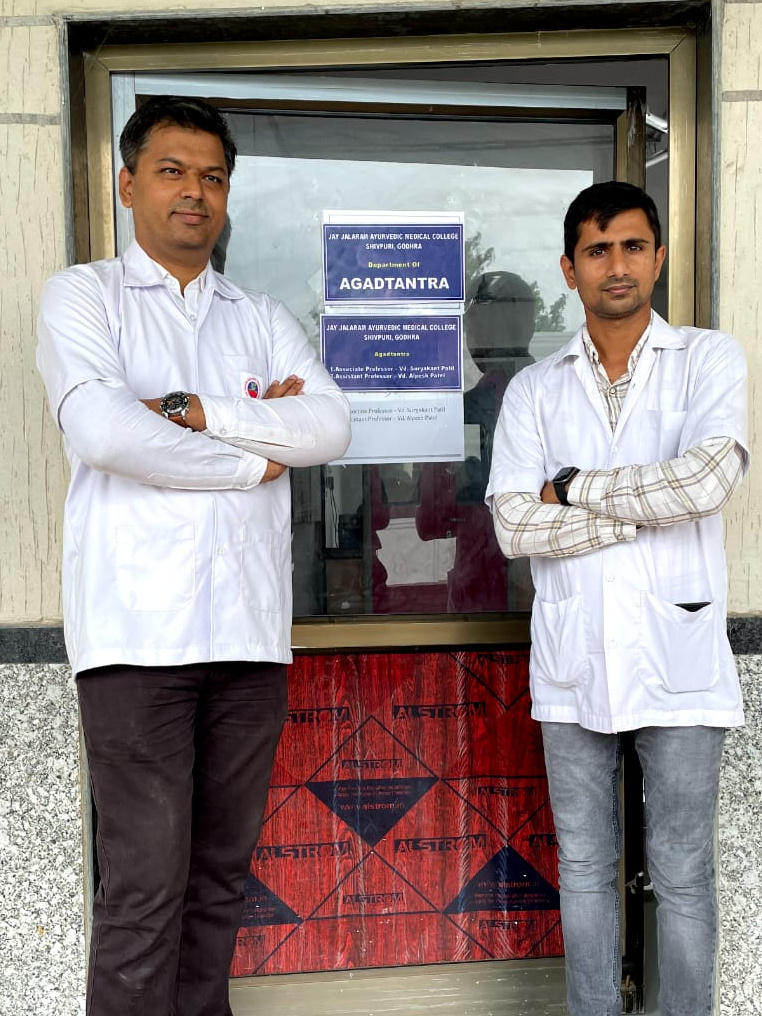 LIST OF FURNITURE
| | | |
| --- | --- | --- |
| SR. NO. | NAME OF ITEM | QUANTITY |
| 1 | IRON CUPBOARD | 1 |
| 2 | OFFICE TABLE | 2 |
| 3 | REVOLVING CHAIR | 2 |
| 4 | SIMPLE CHAIR | 1 |
| 5 | COMPUTER | 1 |
| 6 | WHITE BOARD | 1 |
| 7 | STUDENT STOOL | 30 |
| 8 | CEILING FAN | 6 |
| 9 | TUBE LIGHT | 6 |
| 10 | EXAMINATION TABLE | 2 |
| 11 | GUEST CHAIR | 4 |
LIST OF WEAPON
| | | |
| --- | --- | --- |
| SR. NO. | NAME OF ITEM | AVAILABLE QUANTITY |
| 1 | SHORT GUN | 01 |
| 2 | SWORD | 01 |
| 3 | AXE | 01 |
| 4 | KNIFE(SAFARI) | 01 |
| 5 | WELL(BHALA) | 01 |
| 6 | HOCKEY STICK | 01 |
| 7 | BASEBALL BAT | 01 |
| 8 | PVC ROD | 01 |
| 9 | PUNCH- FIGHTING TOOL | 01 |
| 10 | CHAIN SLING | 01 |
| 11 | ICE BRAKER | 01 |
| 13 | STONE | 01 |
| 14 | ROPE | 01 |
| 15 | HAIRS | Bunch |
| 16 | CRICKET BALL | 01 |
| 17 | WOODEN CLOTH BAT | 01 |
| 18 | SICKLE | 01 |
| 19 | SCREW DRIVER | 01 |
| 20 | DRUMSTICK | 01 |
| 21 | METAL ROD | 01 |
| 22 | BROKEN GLASS | 01 |
| 23 | NAILS | 100GM |
| 24 | SAFETY PINS | 100GM |
| 25 | IRON ANGLE | 1 |
| 26 | COPPER WIRE | 2 METER |
LIST OF CHARTS
| | | |
| --- | --- | --- |
| SR. NO. | NAME OF ITEM | AVAILABLE QUANTITY |
| | CLASSIFICATION OF VIOLENT ASPHYXIAL DEATH | 1 |
| | CAUSE OF DEATH DUE TO INJURY | 1 |
| | PRESERVATION OF VISCERA IN SPECIAL POISOINING | 1 |
| | PRESERVATION OF VISCERA IN SUSCEPTED POISIONING | 1 |
| | PRESERVATION OF VISCERA IN POISIONING CASE | 1 |
| | DIFFIRENCE BETWEEN POSTMORTEM LIVIDITY AND BRUSING | 1 |
| | DIFFIRINCE BETWEEN CADEVARIC SPASAM AND RIGER MORTIS | 1 |
| | DISTINGUISHING FEATURS OF BURNS FROM DRY HEAT , MOIST AND CHEMICALS | 1 |
| | DIFFIRENCE BETWEEN ANTIMORTEM AND POSTMORTEM BURNS | 1 |
| | DUEITES OF MEDICAL PRACTITIONERS | 1 |
| | DIFFERENCE BETWEEN MALE AND FEMALE CHARACTERISTRIC | 1 |
| | DOMESTIC HOUSEHOLD POISOINING | 1 |
| | DIFFERENT BETWEEN POISONOUS AND NON-POISONOUS SNAKE | 1 |
| | DIFFERENCE BETWEEN ELAPIDE AND VIPER SNAKE | 1 |
| | CAUSES OF SUDDEN NATURAL DEATH | 1 |
| | DIFFERENTIATING POINTS BETWEEN STRICHNINE POISONING AND TETANUS | 1 |
| | DIFFERENTIATING POINTS BETWEEN ARSENIC AND CHOLERA | 1 |
| | DIFFERENCE BETWEEN HANGING & STRANGULATION | 1 |
| | VEGETATIVE POISONS | 1 |
| | PERSONAL IDENTITY | 1 |
| | DIFFERENCE BETWEEN SEX CHARACTERISTICS OF MALE AND FEMALE | 1 |
| | APPEARANCE OF CENTERS OF OSSIFICATION AND UNION OF BONES AND EPIPHYSIS | 1 |
| | DIFFERENCE BETWEEN MANDIBLE IN INFANCY ADULT AND OLD AGE | 1 |
| | PROFESSIONAL ETHICS | 1 |
| | DIFFERENCE BETWEEN PROFESSIONAL NEGLIGENENCE | 1 |
| | FORENSIC PSYCHIATRY | 1 |
| | DEFFERENCE BETWEEN PSYCHOSIS AND NEUROSIS | 1 |
| | INFEANTICIDE | 1 |
| | PRAGNANCY – DISSERENCE IN UTERUS IN PAROUS – NULLIPAROUS | 1 |
| | DIFFERENCE BETWEEN VERGINITY – DEFLORATION | 1 |
| | THERMAL BURNS | 1 |
| | THANATOLOGY | 1 |
LIST OF LAMINATED MODELS
| | | |
| --- | --- | --- |
| SR. NO. | NAME OF CHART | AVAILABLE QUANTITY |
| | TATTO MARKS ON BODY | 1 |
| | TYPES OF FINGER PRINTING READING METHOD DEPEND UPON FORENSIC LAB STUDIES | 1 |
| | TYPES OF OCCUPATIONAL MARKS | 1 |
| | CADAVERIC SPASM OF THE HAND | 1 |
| | PUTREFIED BODY | 1 |
| | MUMMIFICATION | 1 |
| | ABRASIONS | 1 |
| | CONTUSIONS | 1 |
| | MULTIPLE HOMICIDAL SPLITS | 1 |
| | ROAD ACCIDENTS- MULTIPLE ABRASIONSINCISED WOUNDS | 1 |
| | STAB INJURY | 1 |
| | GUNSHOT WOUNDS (ENTRY & EXIT) | 1 |
| | BLAST INJURIES | 1 |
| | SCALDS | 1 |
| | BURNS | 1 |
| | DEGREEE BURNS | 1 |
| | PARTIAL HANGING | 1 |
| | SUICIDAL HANGING | 1 |
| | LIGATURE MARK | 1 |
| | STRANGULATION | 1 |
| | TYPES OF HYMEN | 1 |
LIST OF BOOKS OF DEPARTMENTAL LIBRARY
| | | |
| --- | --- | --- |
| Sr. No. | Book Name | Accession No. |
| 1 | Textbook of medical Jurisprudence and Technology | 5170 |
| 2 | Textbook of Agadtanta | 5176 |
| 3 | Agada Tantra | 5182 |
| 4 | H Vyavharayurveda Evam Vidhividhayak | 5188 |
| 5 | Textbook of Medical Jursprudence | 5199 |
| 6 | Forensic Medicine and Toxicology for Classrooms | 5203 |
| 7 | Essential of Forensic Medicine and Toxicology | 5206 |
| 8 | Toxicology at Glance | 5217 |
| 9 | Forensic Medicine and Jurisprudence | 5223 |
| 10 | Agadtantra and Vyahhara Ayurveda | 5229 |
| 11 | Agad Tantra | 5235 |
| 12 | Agad Tantra Jina Pattanaik Deepak Yadav Premchand | 5246 |
| 13 | H Visa VijanCharuchandra Pathak | 5257 |
| 14 | Agad Tantra Vigyan | 5268 |
| 15 | H Visa Vijnan Charuchandra Pathak | 5274 |
LIST OF WET SPECIMENS
| | | |
| --- | --- | --- |
| SR. NO. | NAME OF CHEMICALS | AVAILABLE QUANTITY |
| 1. | Dhatura | 01 |
| 2. | Ark | 01 |
| 3. | Snuhi | 01 |
| 4. | Gunja | 01 |
| 5. | Karavand | 01 |
| 6. | Langali | 01 |
| 7. | Lizard | 01 |
| 8. | Scorpion | 01 |